One of the craziest shit inexperienced entrepreneurs say when you ask them the question "What's your business model?" is we are focusing on growing our user base right now. Ever wonder at what point they start answering that question properly, and what it takes to get there?
A recent leaked FourSquare pitch deck reveals just that. Here it is…
This sounds like some boring Ad Tech and privacy-invasive shit! What happen to the exciting consumer facing app of yours, FourSquare?
Two Ways to Monetize a Website
There are basically two ways to monetize a website – direct monetization or indirect monetization.
Here are a few ways you can monetize your visitors directly. I am naming a few categories with two examples for each.
Info products (Udemy, CreativeLive)
E-commerce (Amazon, Etsy etc)
Subscriptions (World of Warcraft, Salesforce)
Virtual items (Zynga, Facebook virtual items)
Transaction based companies (Stripe, Paypal)
Marketplaces (AirBnB, eBay)
Here are a few ways to monetize your visitors indirectly:
Content and news sites (eHow, Mashable, NYT)
User generated content site (Youtube, Reddit)
Social networks or consumer facing site (Facebook, FourSquare)
Basically, if you take the indirect monetization path, you have to think of yourself as a publisher. You are monetizing eyeballs and sell these eyeballs to your advertisers. Like the newspaper, radio and tv shows before, you need to beg your advertisers to pay for the bills.
Monetizing a Consumer Site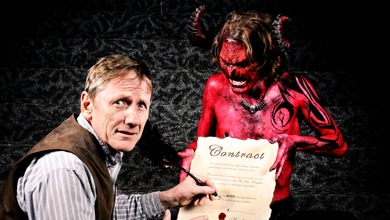 This is not something a product visionary or a startup founder can pull off. If your consumer facing app gets lucky and you get to this stage, you need to hire enterprise sales staff. They need to run happy hours for advertising departments – buying candies for the people working on Madison Avenue. You need to do some hardcore privacy-intrusive shit and betray the users you try so hard to get earlier – sell them as farm animals to the advertisers. You need to sell your souls and beg for redemptions later.
So, as Andrew Chen puts it succinctly your ad-supported Web 2.0 site is actually a B2B enterprise in disguise. But to qualify, you need to be lucky, as the prerequisites are raising and burning through millions of dollars.
The End of Consumer Startup Era
As Facebook continues to struggle in the stock market, it seems that we have arrived at the end of consumer startup era.
A recent Business Insider article outlined this trend:
"The interesting innovation now is happening in [business-to-business] and infrastructure, which doesn't seem as intellectually interesting but can have a large impact," an investor told us. "[Business-to-consumer] might just be tapped out for the moment after a good 5+ year run."

Suddenly the most interesting startups are in less-sexy sectors: hardware, enterprise software, infrastructure—even biotech.
I would argue that these startups have clearly defined value proposition – like a traditional brick and mortar business. This is actually how a normal business operates. You have something valuable you charge for it, as outlined by one of my favorite Startup School talks by DHH.
Still think enterprise software is boring? Still think it's fun to work on a consumer facing site? You might want to think again…